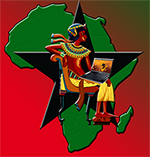 STEAM (STEM)
Tutorials Menu
Biology is the science dedicated to the study of living organisms. Biology is divided into several specialized fields.
It is the science of life and living organisms. An organism is a living entity consisting of a single cell or several cells. For example an organism can be bacteria, animals, plants or fungi.
Click on each heading below to view the video tutorials.
Introducing Biology
Univ. of California Berkley:
Biology 1A (38 videos)
Univ. of California Berkley:
Biology !B (43 videos)
Crash Course: Biology (40 videos)
Anatomy and Physiology
Anatomy & Physiology (47 videos)